< Back
3 Ways Universities are Harnessing the Fourth Industrial Revolution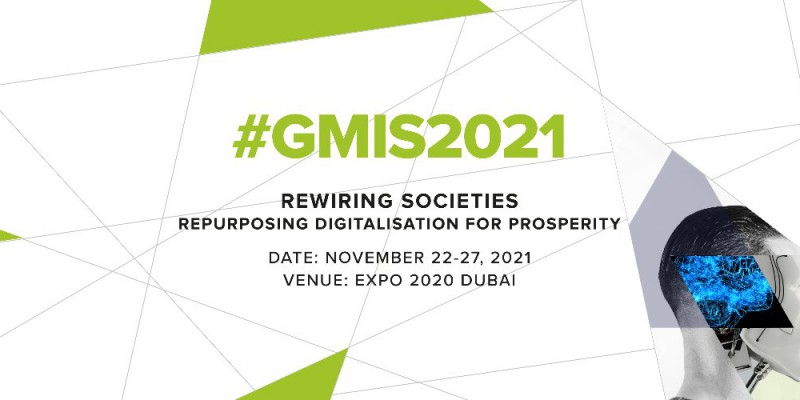 Universities have been centres of innovation and research for years. However, the ongoing Fourth Industrial Revolution has urged many of them to look beyond their existing areas of research, and introduce collaborative-learning opportunities in line with the changing levels of industrialisation and innovation. From the UAE to Australia, and Finland to the United States, universities are strategically reshaping themselves to become laboratories for advanced innovation and to prepare the future workforce. Here's a look at some of the ways in which higher education institutions are embracing the Fourth Industrial Revolution and bridging digital divides:
Strengthening research via industry partnerships
Universities and industry partners have been working closely with each other for the past several decades to find solutions to complex technological, socio-economic and environmental challenges. However, the onset of Fourth Industrial Revolution and increased adoption of advanced technologies across sectors have further underscored the significance of and need for long-term partnerships between universities and consumer-facing enterprises. While universities are often eager to test the practical significance of their research – i.e., whether their ideas are relevant from a business standpoint and how they could be monetised – enterprises are constantly looking for ways to fill gaps in their internal research and development capacities, eventually enhancing their competitiveness in the market.
A recent example is a partnership between the University of South California and ecommerce giant Amazon to establish a research centre focussed on developing latest approaches to machine learning privacy, security, and trustworthiness. The Centre for Secure and Trusted Machine Learning, which will be housed at the USC Viterbi School of Engineering, will bring together researchers from both USC and Amazon to develop tools and solutions in the areas of machine learning and Artificial Intelligence, which can be eventually scaled up to support Amazon's consumers across the world. In addition to developing a collaborative research environment, the Centre will provide annual fellowships to doctoral students who specialise in these areas, as well as host workshops and training programs for university and high school students in Artificial Intelligence and machine learning.
In Australia, the University of Sydney recently announced a collaboration with Thales Australia, a defence contractor, and HEO Robotics, a Sydney-based robotics firm, to study advanced sensor technologies to track and detect objects in the space. With the goal of contributing to Australia's space program and domestic capabilities, the partnership will see researchers from the University of Sydney working with industry leaders in the field of satellite systems on a wide range of projects.
Nurturing entrepreneurship and experimental learning
The growing importance of Artificial Intelligence, Cloud Computing, Blockchain, Robotics, Internet of Things and 5G technologies have ushered in a new era of digital and economic disruption for governments and industrial enterprises across the world. From Latin America to Southeast Asia, startups are at the forefront of developing innovative and cost-effective solutions for policy makers and businesses, thereby shaping the future of the Fourth Industrial Revolution. To remain relevant in this rapidly-evolving landscape, universities are introducing entrepreneurship spaces where innovators can collaborate with experienced entrepreneurs, industry partners, governments and other entities that can finance their ideas. On the one hand, these spaces allow universities to offer experimental learning opportunities for their students and widen their networks; while on the other, it gives external partners access to young, entrepreneurial talent, as well as innovative ideas that might, in the absence of collaborations, fail to become a reality.
In the United Arab Emirates, the University of Dubai joined efforts with Krypto Labs, an incubator and accelerator based in Abu Dhabi, to launch an Innovation Hub that will provide training in entrepreneurial skills and connect student innovators with investors. Established in line with the UAE Strategy for the Fourth Industrial Revolution, the hub will offer facilities and workspaces for students to experiment their entrepreneurial ideas, as well as workshops and mentorship opportunities with experts in different fields. The partnership comes at a time when the UAE is seeking to maximise its industrial sector's revenue with the help of advanced technologies, and Fourth Industrial Revolution solutions and applications.
In Finland, the city of Helsinki and Aalto University have come together to establish a startup incubator that will support the formation of entrepreneurial ventures in the area of sustainable urban development. Known as Urban Tech Helsinki, the incubator will operate from Aalto University's campus and will work towards developing advanced technology solutions and research programs in waste management, sustainable construction, food production, clean energy, circular economy and urban mobility.
Building tools for social good
The ongoing public health crisis owing to COVID-19, coupled with climate change and other wider socio-economic challenges, have highlighted the importance of bringing together academia, industry partners, governments and other collaborators to build tools that can address social issues. Across the world, academia is seen as an important stakeholder because of their unique ability to facilitate knowledge transfer and turn intellectual property into commercial ventures. Additionally, as more and more universities collaborate with industry partners and contribute to the proliferation of Fourth Industrial Revolution technologies, universities in both developing and develop countries are coming under increasing pressure to develop technology tools for greater social good.
In the United Arab Emirates, Mohamed bin Zayed University of Artificial Intelligence (MBZUAI), the world's first graduate-level, research-based Artificial Intelligence university, recently joined efforts with Abu Dhabi Health Services Company (SEHA) to facilitate collaborative research programs to apply Artificial Intelligence-driven solutions in healthcare. At the centre of this partnership is the use of Artificial Intelligence to "rapidly quantify COVID-19 infection by measuring an infection score on different lung lobes", and to assess the severity of infections and equip medical professionals with advanced virus detection tools. In addition, SEHA's clinicians and MBZUAI faculty will study the long-term impact of COVID-19 on UAE residents and develop Artificial Intelligence tools to ensure data privacy when accessing patient records.
In Israel, technology giant Google and Tel Aviv University launched AI for Social Good, a three-year collaborative program that will harness Artificial Intelligence-related research to address a broad range of socio-economic issues. Specifically, the partnership will support and promote advanced research in data science and Artificial Intelligence in a wide range of disciplines, including earth sciences, zoology, anthropology, communication disorders and economics. In February, the University also announced the launch of a Centre for Artificial Intelligence and Data Science (TAU) which will offer Artificial Intelligence courses to all university students, regardless of their specialisation.
Read more on how the Fourth Industrial Revolution 4IR and Artificial Intelligence is going to chance our world in the GMIS Knowledge Hub: https://gmisummit.com/knowledge-hub